A Chaste Maid in Cheapside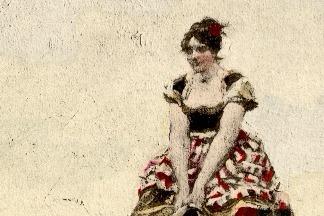 "Love that's wise, blinds parents eyes."
Next up in BSF's Shakespeare's Contemporaries series: Thomas Middleton's 1613 city comedy, performed by an all-female cast.
A Chaste Maid in Cheapside, a Jacobean sitcom of sorts, follows the misadventures of Moll Yellowhammer in her quest to marry her true love. Enjoy bawdy humor, witty wordplay, and scandalous plot lines in this rarely produced romp.
Event Contact
Ann Turiano
4106629455
Event Details
Repeats weekly Friday and Saturday -- until Saturday November 17, 2018.
Repeats weekly Sunday -- until Sunday November 18, 2018.
4106629455
Location
Add Event To Your Calendar