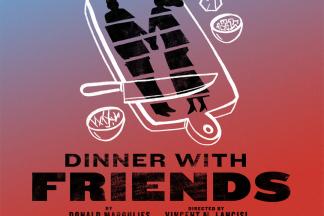 Like any culinary trend, relationships are destined to evolve over time—but can the recipe of friendship retain its zest if the key ingredients begin to change? A fabulous dinner at the home of food writers Gabe and Karen proves hard to swallow when Beth drops the bomb that husband Tom wants out of their 12-year marriage. Suddenly, both couples find themselves grappling with questions of loyalty, individuality, and commitment in Donald Margulies' deliciously funny, sharply observed Pulitzer Prize-winning drama—celebrating its 20th anniversary this season with the time-tested flavor and richness of a classic dish.
Event Contact
Everyman Theatre
410-752-2208
Event Details
Tuesday, March 26, 2019, 7:30 PM – 10:00 PM
Repeats weekly Sunday and Tuesday and Wednesday and Thursday and Friday and Saturday -- until Sunday April 14, 2019.
Prices: – Array
410-752-2208
Location
Add Event To Your Calendar