Bach Reflections choral concert by The Thirteen - Spire Series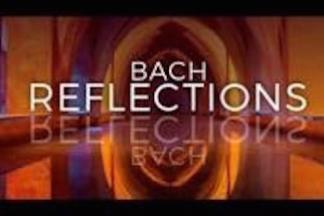 THE THIRTEEN CHAMBER CHOIR
Friday, March 16, 2018, 7:30 p.m.
Bach Reflections
The Thirteen is one of America's premiere chamber choirs. Since its founding in 2012, the music of Johann Sebastian Bach has held a special place in the hearts of The Thirteen. In their Bach Reflections concert, they will explore what the music of Bach means for us today. Anchoring the concert will be three of the master's Motets: Komm, Jesu, komm; Der Geist hilft, and Singet dem Herrn. Illuminating the motets is music separated from Bach by time, style, and language, while exhibiting the same ardent connection to humanity as Bach achieves in his timeless and varied works.
In celebration of Bach's 333rd birthday, the reception following the concert will feauture German desserts and goodies, and you can meet and greet the artists.
Buy your tickets online and avoid the rush at the door. We will hold your name at the Will Call table.
HAPF PRICE TICKETS:
LIMITED to the first 5 individual ticket requests. Request must be sent via EMAIL: [email protected]
NO PHONE CALLS will be accepted. Only valid on General Admission tickets (not student tickets).
ORDERS should NOT be placed on the website until you receive an email confirmation that your order is eligible.
Event Contact
Beth Seeley
410-728-5545
Event Details
Friday, March 16, 2018, 7:30 PM – 9:30 PM
Prices: – Array
410-728-5545
1
Location
Add Event To Your Calendar