Our People, Our Land, Our Images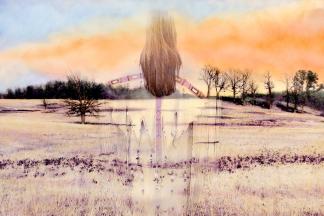 Our People, Our Land, Our Images
January 29 – March 18
UMBC Albin O. Kuhn Library Gallery
Opportunities to view indigenous peoples through the eyes of indigenous photographers are rare and recent. This photographic exhibition features the work of indigenous artists from North America, Peru, Iraq, and New Zealand. Distinctive in its historical reach, the exhibition includes newly discovered 19th-century trailblazers, members of the next generation of emerging photographers, and well established contemporary practitioners.
Our People, Our Land, Our Images has been carefully constructed as a first person, indigenous account. Reflecting contemporary trends, the photographers and their subjects vary in style, from straightforward documentary accounts to aesthetically altered images combining overlays and collage. The variety found in the exhibition conveys the plurality of the indigenous voices and their concerns. The photographs are united, however, in how they convey their makers' connections to the land, community, and traditions.
Admission to the exhibition is free and open to the public.
Gallery hours:
Monday through Friday: 10 a.m. – 4:30 p.m.
Thursday until 8 p.m.
Saturday and Sunday: 12 – 5 p.m.
Click here for directions and parking information.
Image: Shan Goshorn, Cherokee (b. 1957), Pawnee Woman in Field (detail) from the series Earth Renewal, c. 2002, hand-tinted double-exposed, black-and-white-photograh
Event Contact
Emily Hauver
410-455-2270
Event Details
Repeats weekly Monday and Tuesday and Wednesday and Friday -- until Sunday March 18, 2018.
Repeats weekly Thursday -- until Sunday March 18, 2018.
Repeats weekly Sunday and Saturday -- until Sunday March 18, 2018.
Free Admission
Location
Add Event To Your Calendar