Dance & Bmore Open Class and Rehearsal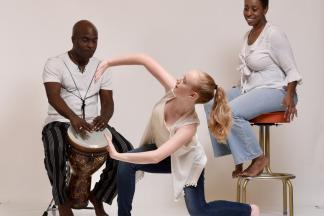 Every 2nd Sun of the month the Dance & Bmore Ensemble open our doors to area dancers and musicians to join us for a community class.
Connect with the dancers, singers and musicians of DAB for an afternoon of creativity and conversation. After class you are welcome to sit in on rehearsal and dialogue about new works and signature repertoire.
WATCH: Dance & Bmore All The Way Live!
Event Contact
Dance and Bmore
4108718322
Event Details
Sunday, January 14, 2018, 2:00 PM – 3:00 PM
4108718322
Free Admission
Location
Add Event To Your Calendar