AmiciMusic presents "The FOLK SPIRIT"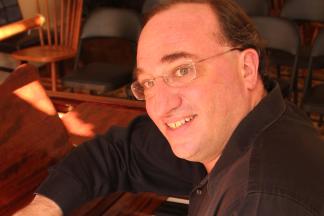 AmiciMusic (www.amicimusic.org) presents another exciting and intimate House Concert at a beautiful home in the Guilford area of Baltimore at 208 Northway. Come hear great music in a truly special setting with food and drink as well. The program includes piano trios by Dvorak, Piazzolla, and Schoenfield, exploring how various folk influences have penetrated into classical chamber music. The featured musicians are violinist Emmanuel Borowsky, cellist Frances Borowsky, and pianist/Artistic Director Daniel Weiser
Emmanuel Borowsky, violin and Daniel Weiser, piano perform Bloch's "Nigun"
Event Contact
Daniel Weiser
802-369-0856
Event Details
Saturday, September 30, 2017, 7:30 PM – 9:30 PM
Prices: – Array
802-369-0856
1
Location
Add Event To Your Calendar
What Others Are Saying
Here are some audience statements: "This is the best way to hear chamber music!" "Feels like you are part of the music---amazing" "Spine-tingling!" "The best experience of the year"