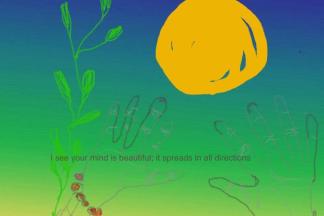 Temple Crocker
and the Performing House
present
COME SHINING
a performance celebrating the aging mind and spirit,
the perseverance of the imagination,
and the art of togetherness
The Barn at Single Carrot Theater
Friday, May 5th at 6PM
Saturday, May 6th at 3PM
Sunday, May 7th at 7PM
Tickets are $10.00
for more information go to https://fiftysevenhundred.org/current-projects/come-shining/
for reservations email [email protected]
After Saturday's performance there will be a panel discussion led by Brian Francoise,
director of Community Engagement at Everyman Theater.
Created by Temple Crocker in collaboration with residents from Springwell Senior Living Community using TimeSlips, a collective storytelling method created for people with dementia related memory loss.
Come Shining is performed by Temple Crocker, Ben King and Dan Hanrahan, and incorporates the voices of many of the collaborating residents from Springwell.
Other artists contributing to the project are David Crandall, Keri Eastridge, Nathan Ebeleine, Christine Ferrera, Julianne Franz, Ellen Kruger, Sarah Lloyd, Chas Marsh, Juanita Rockwell, Tom Shade and pete Wiedman.
Come Shining is supported by a Ruby Artist Project Grant. The Ruby grants were conceived and initiated with start-up funding from the Robert W. Deutsch Foundation and are a program of the Greater Baltimore Cultural Alliance.
Come One, Come All, Come Shining
Event Contact
Temple Crocker
Event Details
Friday, May 5, 2017, 6:00 PM – 8:00 PM
Saturday, May 6, 2017, 3:00 PM – 5:00 PM
Sunday, May 7, 2017, 7:00 PM – 9:00 PM
Prices: – Array
Location
Add Event To Your Calendar