Baltimore Farmers' Market & Bazaar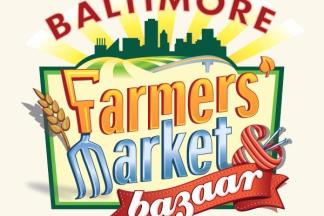 Below the Jones Falls Expressway at Holliday and Saratoga Streets, Maryland's largest producers-only market offers an assortment of produce, meats, dairy, breads, flowers and delicious made-to-order items from dozens of food vendors. The bazaar offers shoppers a variety of unique crafts and collectibles including jewelry, clothing and accessories, pottery, soaps and more.
New! To celebrate the 40th anniversary of the Baltimore Farmers' Market & Bazaar this year, special events will be planned on the first Sunday of each month during the market season.
Event Contact
Megan Bosse
410-752-8632
Event Details
Repeats weekly Sunday -- until Sunday December 17, 2017.
Free Admission
Location
Add Event To Your Calendar