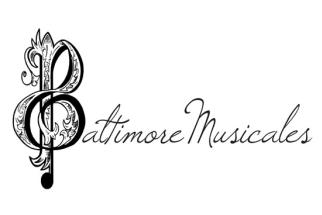 Thea Tullman Moore, Executive Director
Baltimore City
410-825-1297
Baltimore Musicales is a not-for-profit arts organization dedicated to preserving the art of the song recital. Our professional singers and instrumentalists perform art songs, opera, musical theater, and vocal chamber music in intimate venues throughout Baltimore.
Breaking the traditional boundaries between concert-goers and performers, singers share the meanings behind poetry and librettos, biographical information about the composers, and historical and literary contexts, allowing listeners to form deeper and more personal connections to the music.
Through accessible, engaging, and diverse programs, we introduce audiences to the power and beauty of the unamplified voice. We hope to cultivate new audiences for these genres in addition to building a sense of community through these shared experiences.
Performing Group
Press Releases
Membership Expiration
Tuesday, August 25, 2020