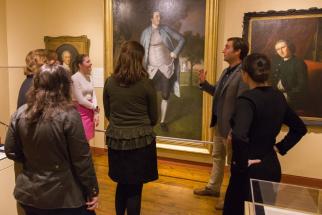 Maryland Historical Society
Free Admission
Enjoy free museum admission and collection highlights tours at 11 a.m. every first Thursday of the month. Explore the galleries with a staff member, hear the stories behind the artifacts on display, and learn about Maryland's rich history. Groups of 10 or more people must book the tour ahead of time.
Additional 1 p.m. tours will be offered in September and November.
* On Sept. 5, at 1 p.m., tour the War of 1812 exhibition in honor of Defender's Day.