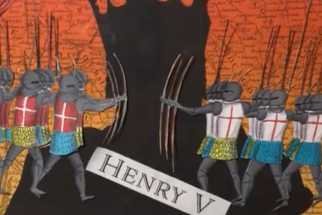 St. Mary's Outreach Center
Free Admission
Bard to the Bone, BSF's Shakespeare Appreciation Society, meets every odd-numbered month for a lively conversation about a specific aspect of Elizabethan/Jacobean theatre.
Enjoy snacks, drinks, and conversation with fellow Shakespeare buffs, and enrich your understanding of the Bard's work and its relevance to our modern world.
This event is FREE and begins at 7pm.
January's Topic is Henry V: Rabbit or Duck?