Find Events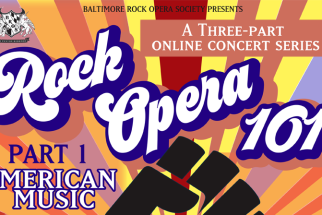 Free
Black music is American music, Black theater is American theater. Black culture is American culture.
Sunday, July 12, 2020, 6:30 PM – 7:30 PM
Join the artists of Baltimore Musicales for the premiere of this virtual program featuring Jarrod Lee, Adrienne Ivey, Justin Harrison, Angeli Ferrette, Nigel Rowe, Dana Kristina-Joi Morgan, and Jasmine Barnes. The artists will speak about the music that resonates with them during this historic moment in our country, and perform songs and ensembles by Margaret Bonds, Hall Johnson, Bernice Johnson Reagon and more.
Friday, July 17, 2020, 6:00 PM – 8:00 PM
The Liriodendron Mansion
Music at the Mansion is thrilled to welcome Danielia Cotton for her first show at the Liriodendron Mansion! The concert will be held outdoors on our beautiful grounds, with plenty of room for social distancing.