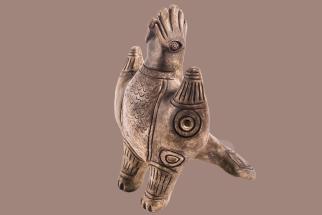 Saturday, July 31, 2021, 12:00 PM – 3:00 PM
Repeats weekly Saturday -- until Sat Jul 31 2021.
Creative Alliance
Instrument Making Workshop
Journey back in time through the Ocarina, a type of clay flute produced across Central and South America for thousands of years. The unique sounds and imaginative shapes of these instruments awaken memories of our common ancestry, recalling the songs of the birds and animals that inhabit our most sacred natural landscapes.