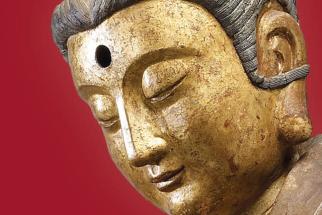 Sunday, January 26, 2020, 10:00 AM – 5:00 PM
Repeats weekly Sunday and Wednesday and Thursday and Friday and Saturday -- until Thu Oct 01 2020.
The Walters Art Museum
Free Admission
e of the most exceptional collections of Asian art in North America takes center stage on Sunday, October 1, when the Walters Art Museum opens its new installation Arts of Asia. The dramatic display offers a rich exploration of artistic traditions from diverse cultures and regions across India, Nepal, Tibet, China, Korea, Japan, Myanmar, Thailand and Cambodia. The stunning array of more than 150 works spanning 2,000 years includes 30 objects that have never been on view.