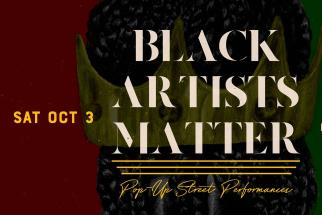 Free
Black Artists Matter Pop-Up Street Performances
NOON-1:15PM
S. Linwood Ave. between Eastern Ave. & Pratt St. (between Patterson Park & The Annex Park)
Social distancing and masks required.
Black Artists Matter! Join us in Patterson Park - by the Black Lives Matter street mural - for a special hour of music, dance, and spoken word pop-up street performances that celebrate the beauty and creativity of Baltimore's Black Artists!