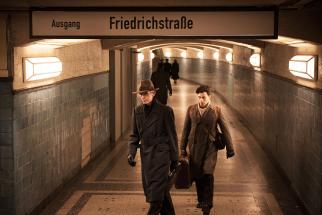 Gordon Center for Performing Arts at the Rosenbloom Owings Mills JCC
A $1 fee applies to the purchase of each ticket online and at the box office.
SPECIAL GUEST: Uta Larkey, Goucher College
In June 1943, Germany declared Berlin "free of Jews" while there were still 7,000 Jews in the capital hiding in attics, basements, and warehouses. Only 1,700 of them lived to liberation. This film recounts the stories of four survivors, interweaving their testimony with edge-of-the-seat dramatizations of their years underground.