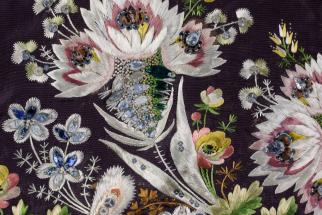 Friday, November 22, 2019, 10:00 AM – 5:00 PM
Repeats weekly Wednesday and Thursday and Friday and Saturday -- until Sat Oct 31 2020.
Maryland Historical Society
This exhibition is a visually stunning installation highlighting the extraordinary breadth of the Maryland Historical Society's costume collection across four centuries and features nearly 100 examples of women's and men's clothing and accessories, as well as decorative arts.
Spectrum of Fashion tells an American social history rooted in Maryland. The clothing has connections to presidents and to the formerly enslaved, to the internationally famous, and to everyday Marylanders, all of whom have important stories to tell.