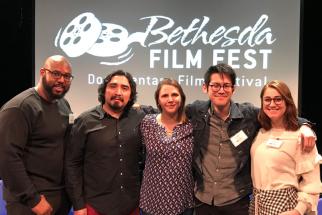 Wednesday, January 2, 2019, 12:00 PM – Thursday, February 28, 2019, 11:45 PM
Repeats weekly Wednesday -- until Fri Jan 11 2019.
Imagination Stage
The Bethesda Film Fest is accepting submissions for the 7th annual festival in April 2019.
Short (5-30 minute), documentary films by filmmakers from Maryland, Virginia and Washington, D.C. will be considered. Films must have been completed within the last two years. All topics are eligible. A film by a young filmmaker, under age 18, may also be chosen. Submission deadline is Friday, January 11, 2019.