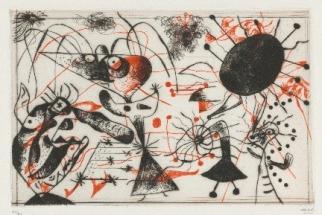 Friday, September 20, 2019, 10:00 AM – 5:00 PM
Repeats weekly Sunday and Wednesday and Thursday and Friday and Saturday -- until Sun Oct 06 2019.
Baltimore Museum of Art
Free Admission
In the fall of 2018, the BMA's oldest friends group, the Print, Drawing & Photograph Society (PDPS), will celebrate its 50th anniversary by sponsoring an exhibition to highlight a selection of late 19th-century, modern, and contemporary works on paper that PDPS has helped the BMA acquire over the years. Installed in a gallery adjacent to the Cone Collection, this one-gallery exhibition will be organized in two six-month presentations, each including 20–30 prints, drawings, and artists' books.