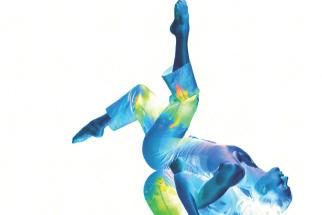 Smith Theatre in the Horowitz Center for Visual and Performing Arts at Howard Community College
The 2019 Howard Community College Dance Showcase features works of faculty and student choreographers. The work embodies a diverse range of choreographic voices reflecting the theme of "POWER." Performances will feature HCC students, alumni, faculty and guest artists.
Performances on Friday, November 15th at 3:00 p.m. and Saturday, November 16th at 7:00 p.m. in the Horowitz Visual and Performing Arts Center at Howard Community College, 10901 Little Patuxent Parkway, Columbia, MD, 21044.