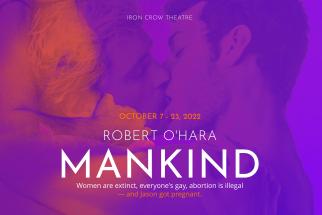 Baltimore Theatre Project
Women are extinct, everyone's gay, abortion is illegal — and Jason got pregnant. But however unplanned the pregnancy was, nothing could be less expected than the chain of events it would set in motion.
Robert O'Hara's audacious, hilarious allegory envisions an uncannily familiar future – one where abortion has been universally criminalized and women have gone extinct from centuries of mistreatment. Even the universal homosexuality that's resulted and man's new procreative capacity have not stopped them from fucking everything up.