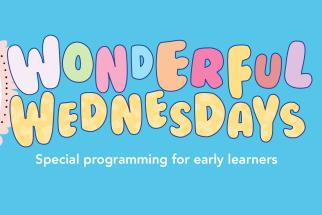 Wednesday, May 30, 2018, 9:30 AM – Wednesday, June 27, 2018, 4:30 PM
Repeats weekly Wednesday -- until Wed May 30 2018.
Port Discovery Children's Museum
Have a little one age six or under? Join us on Wednesdays, when our drop-in programming is designed especially for children ages birth to six! Join in our interactive story time, explore rhythm and music together during Jingle Jangle Music Time and introduce children to early literacy skills through Mother Goose on the Loose®. Strengthen children's balance skills during Jousting, where children ride Hippity Hop horses, use Port Discovery's special lances to join in a joust and find out that being active is a lot of fun.