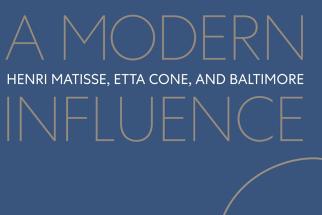 Wednesday, October 20, 2021, 10:00 AM – 5:00 PM
Repeats weekly Sunday and Wednesday and Thursday and Friday and Saturday -- until Sun Jan 02 2022 -- except Thu Nov 25 2021, Sat Dec 25 2021, Sat Jan 01 2022.
Baltimore Museum of Art
This exhibition explores the 43-year friendship between artist Henri Matisse (1869-1954) and Baltimore collector Etta Cone (1870-1949). More than 160 paintings, sculptures, prints, drawings, and illustrated books will provide new insights into the formation of the renowned Cone Collection, one of the greatest collections of modern art in the United States.