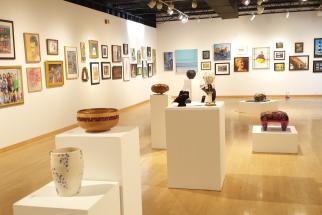 Saturday, January 25, 2020, 10:00 AM – 4:00 PM
Repeats weekly Saturday -- until Sat Feb 15 2020.
Howard County Arts Council
Free Admission
HoCo Open is a non-juried annual exhibit celebrating artists who live, work, or study in Howard County. Eligible artists (aged 18 years and older) are invited to bring one piece of ready-to-hang original artwork completed in the past two years to the Arts Council on January 3 from 4:30–6:30pm (snow date: January 6). Artwork will be accepted for the exhibit on a first-come, first-serve basis, one piece per artist, until the gallery is full.