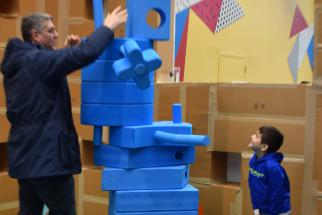 Port Discovery Children's Museum
Admission is free for members and children under two. Visitors enter for $5 per person. Located in the Atrium at Port Discovery (directly next door to the Museum's main entrance). Hours announced on a monthly basis.
Design and make a mini-robot, build with giant life-sized building blocks, launch rockets towards the moon, create your own theatrical play and more in The Construction Zone in the Atrium at Port Discovery sponsored by M&T Bank!