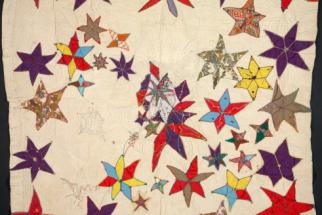 Wednesday, November 20, 2019, 10:00 AM – 5:00 PM
Repeats weekly Sunday and Wednesday and Thursday and Friday and Saturday -- until Sun Dec 01 2019.
Baltimore Museum of Art
Free Admission
MacArthur award-winning artist and Baltimore icon Joyce J. Scott's earliest art lessons were at the knee of her mother, the renowned fiber artist Elizabeth Talford Scott. The eldest Scott passed down to her daughter knowledge inherited from generations of craftspeople in their family who had honed their expertise and persisted in their artistry through the extreme deprivations of slavery and its aftermath in sharecropping, migration, and segregation. "They couldn't buy things," Joyce J. Scott recounts, "so they made things.