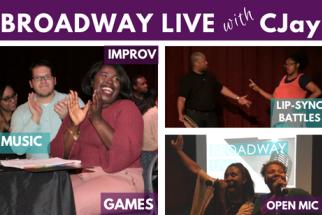 In Front of the Motor House
Broadway Live is back, at the Showroom in Motor House with food, drinks, and a fun night out for Broadway Lovers and friends!
In addition to a chance to perform, the event will include improv, games, lip-sync battles, food and drinks. The event is divided into two acts, Act 1 for families and kids and Act 2 for adults 18 and over.
6-7:30PM (ACT 1) Parents and kids under 18 *pay what you can
7:30-9PM (ACT 2) Adults ages 18 and over *$10 in advance, $15 at door