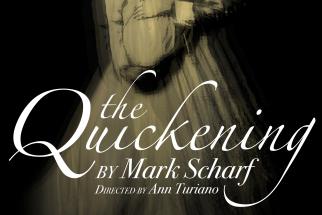 Friday, June 8, 2018, 8:00 PM – Sunday, July 1, 2018, 10:00 PM
Repeats weekly Friday and Saturday -- until Fri Jun 29 2018.
Fells Point Corner Theatre
Few things frighten and intrigue as much as a ghost story, but incorporating new, thought-provoking questions around the idea of what happens after death can turn a plot into something special. "The Quickening" takes these questions in unexpected directions certain to keep audiences at the edge of their seats. It is the story of a pregnant woman who moves into a new home in Richmond, Virginia, only to discover that all is certainly not as it seems.