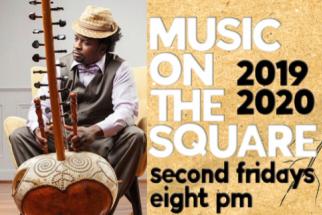 Starting off the 2019-2020 "Music on the Square" series is Baltimore's own Amadou Kouyate! Amadou a virtuoso on the 21 string-kora & dejembe will enchant you with sounds and songs from West Africa to Baltimore and in between. More info below
----Have you ever said to yourself----
"How can I see more roots music here in Baltimore?"
"Where can I got to hear music in a beautiful resonant space?"
"How can I connect with the Baltimore roots music scene?"