Off the Cuff: Rimsky-Korsakov's Scheherazade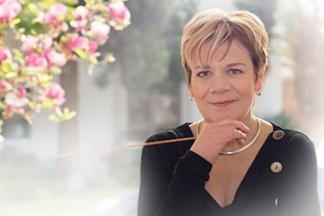 The Arabian Nights come to life as Maestra Alsop and the orchestra tell the tale of Rimsky-Korsakov'sScheherazade in stories and music.
It's fun. It's laid back. It's Off the Cuff.
The story meets the score in our Centennial Off the Cuff series. Explore the backstory on classical music's greatest works and discover their secrets, scandals and twists. This unique series engages you in an entertaining and informative format, including a thrilling performance of the music.
Event Contact
4107838000
Event Details
Friday, April 1, 2016, 7:00 PM – Saturday, April 1, 2017, 8:30 PM
Prices: – Array
4107838000
Location
Add Event To Your Calendar