Diverging Streams: Eastern Nigerian Art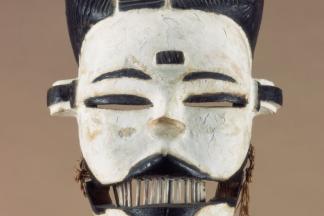 The new galleries for African art include an area for thematic focus exhibitions. The first exhibition brings together approximately 20 headdresses, masks, and costumes from the eastern Nigerian region of Africa. These works demonstrate the aesthetic relationships between the Igbo, Jukun, Igala, Ogoni, Boki, Idoma, Ibibio, and Ejagham cultures that lived between the Benue and Cross rivers. Many of the works are drawn from an important private collection.
Event Contact
Sarah Pedroni
4435731700
Event Details
Repeats weekly Sunday and Wednesday and Thursday and Friday and Saturday -- until Sunday November 1, 2015.
Free
Location
Add Event To Your Calendar