Storytelling by Bunjo Butler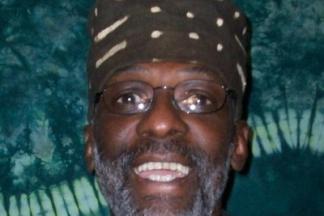 Bunjo Butler is a retired Pratt librarian, educator, storyteller, and workshop facilitator who has been active in the storytelling world and a member of the National Association of Black Storytellers, Inc. (NABS) for over 25 years.
Telling in the African oral tradition, his repertoire includes variations and improvisations on the universal truths found in the myths, stories, games, proverbs, riddles, and songs of the African diaspora as well as those of his own creation.
This outdoor program is limited to 10 participants and pre-registration is required. To register, call the Orleans Street Branch at (410) 396‑0970.
This event is part of Summer Break Baltimore, a fun, free program for all ages that encourages literacy and learning in our community.
-This program will also be broadcasted on the Enoch Pratt Free Library Facebook page. It can also be watched after the broadcast has ended in the Facebook Live video library.
Event Contact
Event Details
Monday, July 26, 2021, 6:00 PM – 7:30 PM
Free
Location
Add Event To Your Calendar