Peabody Community Watch Party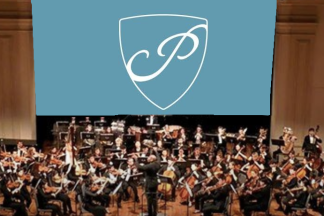 For 163 years, the Peabody Institute has been a meeting place, somewhere for people to come together and enjoy the arts. While we may no longer be together in the same space, the spirit of Peabody continues through all of us.
Please join us in coming together every Friday night at 7:30 pm as we stream a previously recorded performance each week, because community isn't about proximity - it's sharing what we love.
Event Contact
667.208.6563
Event Details
Friday, April 3, 2020, 7:30 PM – 9:00 PM
Friday, April 10, 2020, 7:30 PM – 9:00 PM
Friday, April 17, 2020, 7:30 PM – 9:00 PM
Friday, April 24, 2020, 7:30 PM – 9:00 PM
Friday, May 1, 2020, 7:30 PM – 9:00 PM
Friday, May 8, 2020, 7:30 PM – 9:00 PM
Free
Location
Add Event To Your Calendar