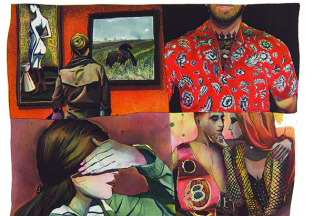 "My Idol, The Thief" is an exhibition of multiple plate etchings by Baltimore-based artist Jonathan Thomas, the chair of printmaking at the Maryland Institute College of Art. The exhibition, currently on display in The Rouse Company Gallery, features 25 etchings from three different series of works. The gallery is located in the Horowitz Visual and Performing Arts Center at Howard Community College. A reception will take place at 6 p.m. on Thursday, February 20, 2020.
Event Contact
Event Details
Monday, February 24, 2020, 10:00 AM – 9:30 PM
Repeats daily -- until Sunday March 15, 2020.
Free Admission
Location
Add Event To Your Calendar