McDaniel College's Ninth Biennial Faculty Exhibition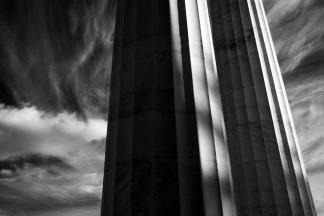 This biennial exhibition of works by McDaniel Art and Art History faculty members encompasses a wide range of media, styles and subject matter, including paintings by professor Steven Pearson, chair of the art and art history department, Chinese-styled watercolor and ink paintings by professor Susan Clare Scott and intermedia and digital art by assistant professor Chloe Irla.
Other works by adjunct lecturers include photography by Walter Calahan, jewelry by Linda Van Hart, images and wall sculpture by Chinen Aimi, pottery and ceramics by Nicole Diem and mixed media by Nicole Ringel. The opening reception is Jan. 30, 5:30-7:30 p.m., with a gallery talk at 6 p.m.
Rice Gallery hours are Monday through Friday, 10 a.m.–4 p.m., and Saturday, noon–5 p.m. For more information, call 410-857-2595.
Event Contact
McDaniel Communications
4103864844
Event Details
Tuesday, February 18, 2020, 10:00 AM – 4:00 PM
Repeats weekly Monday and Tuesday and Wednesday and Thursday and Friday -- until Friday February 28, 2020.
Saturday, February 22, 2020, 12:00 PM – 5:00 PM
Repeats weekly Saturday -- until Saturday February 22, 2020.
Free Admission
Location
Add Event To Your Calendar