Symphony in the City Concert (BSO)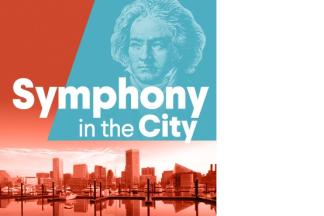 The free Symphony in the City series brings the BSO out of the concert hall and into community locations throughout Baltimore. Programs will include works by Beethoven as part of the BSO's Beethoven 2020 celebration, which recognizes and honors the composer's 250th birthday.
This concert takes place at Patterson Park Pagoda Hill.
Tickets are not required for performances.
Event Contact
Theresa Kopasek
410-783-8021
Event Details
Wednesday, May 20, 2020, 7:00 PM – 8:30 PM
410-783-8000
Free Admission
Location
Add Event To Your Calendar