MLK Day Celebration at The Lewis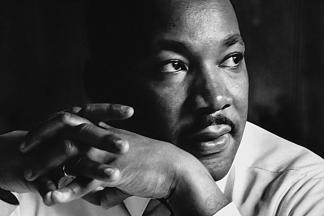 Celebrate the legacy of Dr. King at the Lewis Museum!
Stop by A Ride To Remember Story Hour and Mural Art Project to explore the story of the desegregation of a local amusement park and carousel with authors Sharon Langley, the first African American child to integrate the park and Amy Nathan. Participate in telling your own personal memories fighing social injustices at A Ride to Remember Oral History Video booth.
Join Dr. Traci Parker, Assistant Professor of Afro-American Studies at the University of Massachusetts, Amherst, as she discusses Department Stores and the Black Freedom Movement.
Enjoy an Urban Theatrical Presentation and Talkback session of the Voices of Carmen, examining escalating conflicts among young people
Prepare to be wowed by selections by Baltimore City College Choir.
View the Annual High School Juried Art Exhibition.
Event Contact
Terry Taylor
4432631875
Event Details
Monday, January 20, 2020, 11:00 AM – 4:00 PM
443-263-1875
Location
Add Event To Your Calendar