10X10 Exhibit: IDENTITY Opening Reception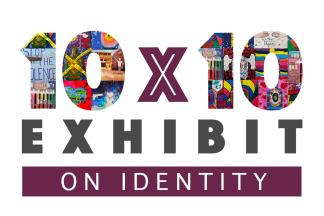 Arts Every Day will be hosting its fourth annual 10x10 Exhibit featuring over two hundred student and teacher artworks from Baltimore City Public Schools that respond to a culturally relevant body of work, movement, or theme. This year, the 10X10 Exhibit work is inspired by the theme IDENITITY.
The exhibition, curated by a team of high school students: Mason Alston of Baltimore Design School, Charyce Burrell of Mergenthaler Vocational Technical High School, Kayla Laws of Renaissance Academy, and Malachi Wright of Baltimore Design School, will be on view at the Motor House.
Light refreshments will be provided.
Event Contact
Betty Gonzales
410-685-1172
Event Details
Thursday, January 16, 2020, 4:00 PM – 7:00 PM
Free Admission
Location
Add Event To Your Calendar