From Cairo to the Cloud Film Screening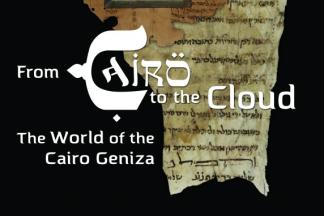 From Cairo to the Cloud – The World of the Cairo Geniza tells the story of an astonishing collection of ancient manuscripts hidden for centuries in a Cairo synagogue, and their remarkable odyssey to the modern world.
The Cairo Geniza revolutionized our understanding of Jewish history and illuminated a thousand years of vibrant Jewish life in the heart of the Islamic world. An accidental archive of more than half a million documents, the Cairo Geniza reveals the richness of Judeo-Arabic culture and reflects periods of relative religious coexistence nearly unimaginable today.
Event Contact
Event Details
Thursday, November 21, 2019, 6:30 PM – 8:00 PM
Location
Add Event To Your Calendar