Historical Restoration of the James Brice House and Cloverfields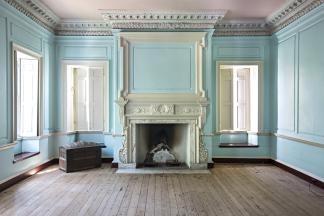 Architectural historian Willie Graham will share updates on and insights from several current projects, including the restorations of the James Brice House in Annapolis and Cloverfields on the Eastern Shore.
Willie Graham spent 35 years as the curator of architecture for the Colonial Williamsburg Foundation. He now consults on a variety of house museum restorations and researches historic buildings and landscapes. His recent publications include four pivotal essays on traditional building construction in the book, The Chesapeake House.
5:30 p.m. Reception at Homewood Museum
6:30 p.m. Lecture in Mergenthaler Hall, Room 111
Free event parking will be available in the Johns Hopkins Club parking lot. Advance, pre-paid registration is strongly recommended. Walk-in registration is based on seating availability.
This is the second talk in the 2019 Architecture Lecture Series: Great Houses of Maryland, presented as part of AIA Baltimore's Baltimore Architecture Month. 1 AIA/CES LU available per lecture. Click here for series tickets.
Event Contact
Homewood Museum
410-516-5589
Event Details
Monday, October 14, 2019, 5:30 PM – 7:30 PM
410-516-5589
Location
Add Event To Your Calendar