Architectural Traditions in the Early Chesapeake: Maryland's Five-Part Houses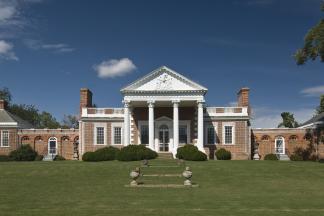 Maryland's rich collection of five-part houses stands as a testament to both English classical ideals and local building traditions. In this presentation, Marcia Miller of the Maryland Historical Trust will explore the phenomena of the five-part house in Maryland, focusing on the design, construction, and uses of these varied houses and villas.
5:30 p.m. Reception at Homewood Museum
6:30 p.m. Lecture in Mergenthaler Hall, Room 111
Marcia Miller is the chief of the field research office at the Maryland Historical Trust, where she oversees the documentation of Maryland's historic and cultural resources. She has particpated in numerous field surveys and historic structure investigations, and is co-editor of Architecture in Annapolis.
Free event parking will be available in the Johns Hopkins Club parking lot. Advance, pre-paid registration is strongly recommended. Walk-in registration is based on seating availability.
This is the first talk in the 2019 Architecture Lecture Series: Great Houses of Maryland, presented as part of AIA Baltimore's Baltimore Architecture Month. 1 AIA/CES LU available per lecture. Click here for series tickets.
Event Contact
Homewood Museum
410-516-5589
Event Details
Monday, October 7, 2019, 5:30 PM – 7:30 PM
410-516-5589
Location
Add Event To Your Calendar