Family Concert: Revueltas The Night Of The Maya & "meet The Musicians"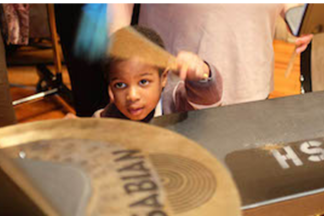 The 27th Annual Hopkins Symphony Family Concert, led by Music Director Jed Gaylin, features the exciting and captivating The Night of the Mayas by Revueltas.
Following a program sure to delight, the audience is invited onstage to meet musicians and try instruments.
This is a free concert, no tickets are required. Visit the ticketing page for directions and additional information.
Event Contact
Nicoleen Wilson
4105166542
Event Details
Sunday, March 8, 2020, 3:00 PM – 4:30 PM
Free Admission
Location
Add Event To Your Calendar