People, Land and Spirit: A Celebration of the African and Caribbean Diaspora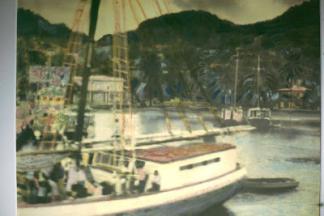 People, Land and Spirit: A Celebration of the African and Caribbean Diaspora
Curated by Denee Barr with Zoey Howell-Brown
Nancy by Snac Cafe Gallery @ MICA Fred Lazurus IV Graduate Center
131 West North Avenue, Baltimore, Maryland 21201
Friday, September 6, 2019 - Friday, October 4, 2019 ~ 8 am - 3 pm
Opening Reception: Friday, September 6, 2019 ~ 5 pm - 7 pm
Artist Talk* : Friday, September 27, 2019 ~ 9:30 am - 11:00 am
Join Us for an Affirmation of Afro-Caribbean Life!
African and Caribbean culture contain parallels that transcend systematic influences, archived and lived through the spirit, resilience and imagination of the people and the beauty of the land.
This exhibition is an intimate and impressive collection of painting, wood carvings, handmade works on paper, painted metal work and mixed/media photography from Denee Barr, Zoey Howell-Brown, Sehar Peerzada African & Haitian Art Collection, Build the Haiti Foundation Art Collection, and Kevin Brown Jamaican Art Collection.
Welcoming Art Collectors, Historians, Scholars, Folks interested in African Caribbean Culture, History, and Art
Event Contact
Denee Barr
410-685-0039
Event Details
Repeats every 5 days -- until Sunday September 29, 2019.
Free Admission
Location
Add Event To Your Calendar