New Communities from Old Iron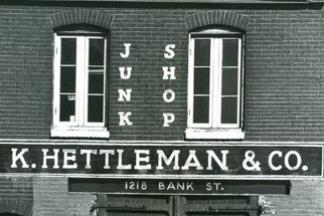 Jonathan Z. S. Pollack will speak about Jewish immigrants in the Scrap industry during the period from 1890-1924. In the late 19th century, Jewish immigrants to the United States found their way into the business of collecting, sorting, processing, and selling scrap, surplus, and second-hand materials. From these humble roots grew multi-generational businesses in cities and towns across the United States. The history of Jews in scrap gives us a window into immigration networks, the nature of Jewishness, and the structure of Jewish communal life.
Ticket includes Admission to the Museum.
Event Contact
Event Details
Sunday, November 3, 2019, 1:00 PM – 2:00 PM
Location
Add Event To Your Calendar