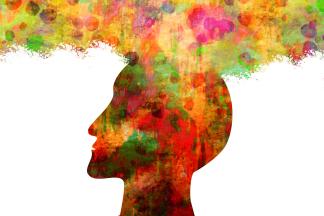 Mindful Art with Robin Williams
5 Wednesdays, Oct. 2- 30, 6:30-8:30pm
$85, $10 materials fee
Utilizing mindfulness practices to enter fully into the present moment, we'll engage with art as a way to respond to experiences of nature, music, poetry, imagery and memory. Autumn art activities include observing, listening, drawing, painting, print making, and simple book making. Leave with a deeper connection to and appreciation of beauty in the world.
Church of the Redeemer, 5603 N. Charles St.
www.innerharborwellness.com 443-801-0841
Event Contact
443-801-0841
Event Details
Repeats weekly Wednesday 5 times.
443-801-0841
Location
Add Event To Your Calendar
What Others Are Saying
"The activities encouraged a gentle sharing of experience that made our gathering feel like a little community. The movement exercises were a great alternative way to bring attention to experience. My drawings were surprising and revealing for me – though at first I thought nothing would happen when I put pencil to paper." - Vicky P.