SoulCollage®: Journey through the Elements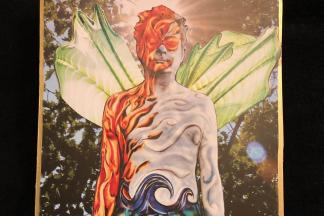 SoulCollage®: Journey through the Elements with Annette Laugel
5 Sundays, 12:00-4:00pm
September 15 & Nov. 17 2019
January 19, March 15, May 17, 2020
Make up: June 14, 2020
$55 single class, $225 for 5 classes
SoulCollage® is an intuitive approach of collage-making used for exploring one's inner world and self-reflection. The SoulCollage® process combines quiet time and creativity with the gentle sharing of insights about collages within the safe circle of the group. The theme of this class series is the Five Elements Theory found in Eastern medicine and philosophy. The qualities and attributes of each element are explained and we explore how they show up in our lives and nature. Register for one class or for the discounted five class series.
No previous experience is necessary. Materials and light refreshments provided. Feel free to bring your lunch as well as collected images that you might want to use.
Church of the Redeemer, 5603 N. Charles St.
www.innerharborwellness.com 443-801-0841
Event Contact
443-801-0841
Event Details
Sunday, September 15, 2019, 12:00 PM – 4:00 PM
Sunday, November 17, 2019, 12:00 PM – 4:00 PM
Sunday, January 19, 2020, 12:00 PM – 4:00 PM
Sunday, March 15, 2020, 12:00 PM – 4:00 PM
Sunday, May 17, 2020, 12:00 PM – 4:00 PM
Sunday, June 14, 2020, 12:00 PM – 4:00 PM
443-801-0841
Location
Add Event To Your Calendar