Bach in Baltimore: Oboe Lovers Delight & BachFest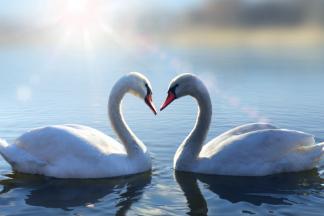 FIRST SUNDAY CONCERT SERIES
Oboe Lovers Delight
April 5 at 4 p.m.
Zion Lutheran Church, Baltimore
Bach's Orchestral Suite No. 1 in C major
Vivaldi's Concerto for two oboes
Albinoni's Concerto for two oboes Op 9, No. 9
Bach's "Air on the G String" from Orchestral Suite No. 3 in D major
As the flowers bloom and birds serenade, Bach in Baltimore invites you to delight in the bright
and penetrating sound of the stately oboe. The afternoon concert presents Vivaldi's Concerto for
two oboes along with Albinoni's own Concerto for two oboes. The poignant oboe concertos will
pair nicely with Bach's rich and harmonic Orchestral Suite No. 1 in C major. We conclude our
lovely spring concert with Bach's beloved "Air on the G String," from Orchestral Suite No. 3 in
D major. In addition to the powerful fanfare of trumpets, this suite is famous for its slow and
stirring movement where the violin plays the melody down an octave and only one string, the G
string.
The 10th Annual BachFest Fundraiser will follow the concert at Zion Lutheran Church. The
evening includes a buffet dinner and an open bar, as well as opportunities to win raffle prizes and
bid on items in our silent auction. All proceeds from the purchase of raffle tickets and auction
bids directly support Bach in Baltimore.
Tickets: $50 Regular / $52 Door
Event Contact
Bach in Baltimore
410-941-9262
Event Details
Sunday, April 5, 2020, 4:00 PM – 8:00 PM
410-941-9262
Location
Add Event To Your Calendar