Operation Hope Entrepreneurship Training Workshop w/Robin R. Haynes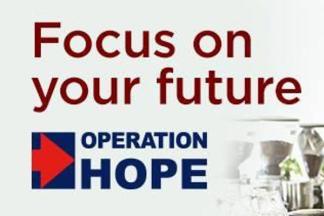 The 12-week Entrepreneurship Training Program is a practical curriculum designed to empower aspiring entrepreneurs with the tools and skills to successfully navigate the path to small business ownership—combining business training, personal development, access to professional services, and financial counseling through partnerships with a direct network.Participants must attend all workshops.
Robin R. Haynes is a Baltimore, Maryland native. Having worked in the financial industry for 20 years, she understands the growing need for basic financial education to be taught in a way that it can be understood by everyone.
Event Contact
Baltimore Job Hunters Support Group
Event Details
Wednesday, October 9, 2019, 1:00 PM – Wednesday, January 22, 2020, 2:30 PM
Repeats weekly Wednesday -- until Wednesday December 18, 2019.
Free Admission
Location
Add Event To Your Calendar