Historic Jonestown and the Shot Tower: Monumental City Tour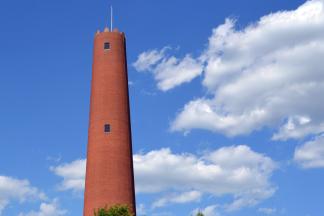 Anchored by the Phoenix Shot Tower, Historic Jonestown is one of the oldest neighborhoods in the city and includes often overlooked landmarks. In addition to going inside the Shot Tower, on this tour you'll learn about the city's oldest religious building (Friends Meeting House) and the third oldest synagogue in the country (Lloyd Street Synagogue), and the longest-lived signer of the Declaration of Independence, Charles Carroll. The Shot Tower, the tallest structure in the United States until 1846, stands out in Baltimore's skyline as a reminder of our early industrial heritage and is a must-see for visitors and locals alike!
Our Monumental City tours are guided walks exploring iconic Baltimore landmarks in Downtown, Jonestown, Mount Vernon and Federal Hill on the first four Sundays of every month, excluding holiday weekends. Our Jonestown tour is organized in partnership with Carroll Museums, Inc.
Event Contact
Johns W. Hopkins
4103329992
Event Details
Sunday, July 14, 2019, 10:00 AM – 11:00 AM
4103329992
Location
Add Event To Your Calendar