Can I Kick It? Presents Big Trouble in Little China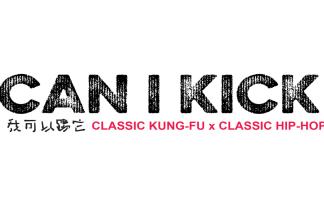 CAN I KICK IT? is a unique film experience, produced by SHAOLIN JAZZ, that caters to the lovers of Martial Arts flicks, the music they inspired and everything else in between. At each CAN I KICK IT? event SHAOLIN JAZZ screens a cult-classic martial arts film and the movie is given a unique scene-by-scene score featuring a blend of hip hop, soul, funk, and more mixed live by DJ 2-Tone Jones on turntables. The result - your movie experience is redefined by 2-Tone creating a live mixtape (sound track)!
In 2017, SHAOLIN JAZZ teamed up with the Downtown DC Business Improvement District to produce their first CAN I KICK IT? outdoor film screening series at Freedom Plaza. That series brought out crowds of 300+ people each week. In August 2018, they were featured in the 23rd Annual Made in Hong Kong Film Festival presented by the Smithsonian's Freer Gallery of Art and their screening of the Shaw Bros. classic, Legendary Weapons of Kung Fu, was the most well-attended film of the festival. Recently, the John F. Kennedy Center for Performing Arts announced CAN I KICK IT? as part of their 2018-19 Hip Hop Culture Season Lineup.
THU JUL 18 | 7:30pm | $12, $9 MEMBERS (+$3 at the door)
Event Contact
4102761651
Event Details
Thursday, July 18, 2019, 7:30 PM – 10:00 PM
4102761651
Location
Add Event To Your Calendar